Back to offers
We're Hiring
Team Leader
Act as a Bridge between QDegrees & Client and should develop good relationship and meeting client expectation based on KPI
Who are we
We are a business consulting and product innovation company. We empower our clients to enhance customer satisfaction and loyalty by leveraging the customer experience. Our vision is "to make customer experience simple yet effective by innovative CX models, utilizing the power of digitization and human intelligence…"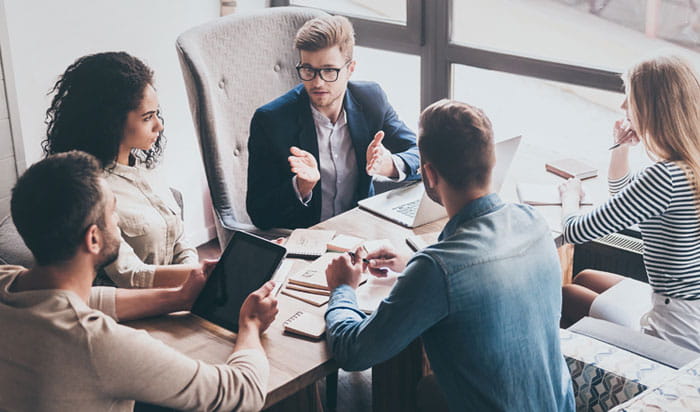 What we ask for
 Must have good communication & interpersonal skills
  ·       Should have good Analytical skills and deep knowledge of Microsoft excel and PowerPoint.
 ·       Open to travel across assigned territory
 ·       Must have experience in team Handling.
 ·       Responsible for preparing high level analysis report and delivering it to client within timeline.
 ·      Monitoring and tracking team day to day performance
 ·      Coaching and training new & existing Manpower.
 ·       Accomplishes human resource objectives by recruiting, selecting, orienting, training, assigning, scheduling, coaching, counseling, and disciplining employees; communicating job expectations; planning, monitoring, appraising, and reviewing job contributions; planning and reviewing compensation actions; enforcing policies and procedures.
Requirements
Qualification: B.E./B.Tech. (Mechanical)
Industries—tyre and automobile industries
Skills: Team Handling, Advanced Excel, Power Point, Good Communication